It provides a seamless and hassle-free process for managing VAT returns, eliminating the need for manual calculations and reducing the likelihood of errors.
Benefits
It involves tracking and recording VAT-related transactions, calculating VAT amounts, and preparing VAT returns for submission to tax authorities.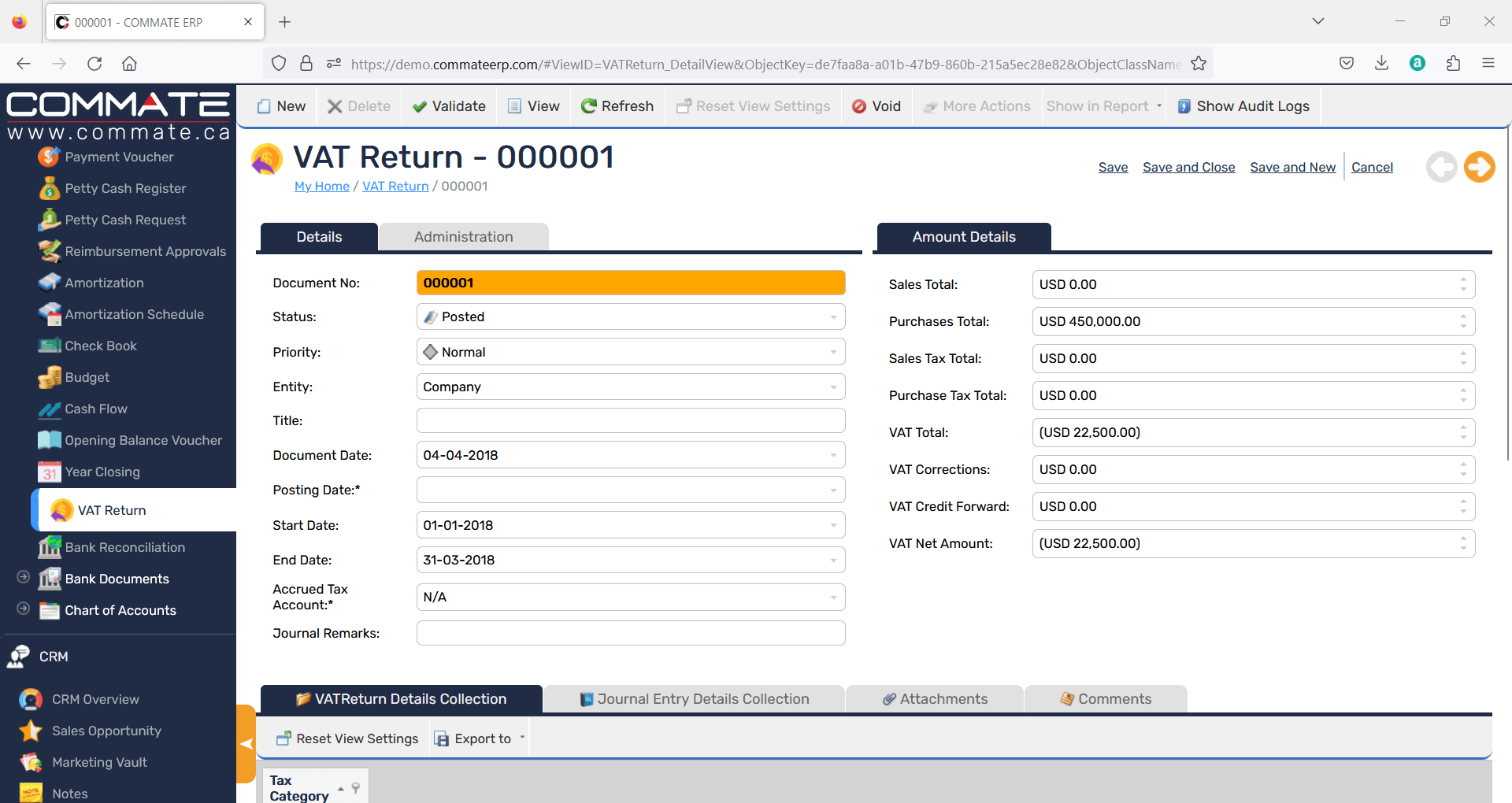 Generate VAT Return Report in Few Clicks
It involves collecting and summarizing data from various sources, such as sales and purchase transactions, tax codes, and exemptions. It offers additional features, such as automated VAT calculations, e-filing options, or integration with tax authorities' systems.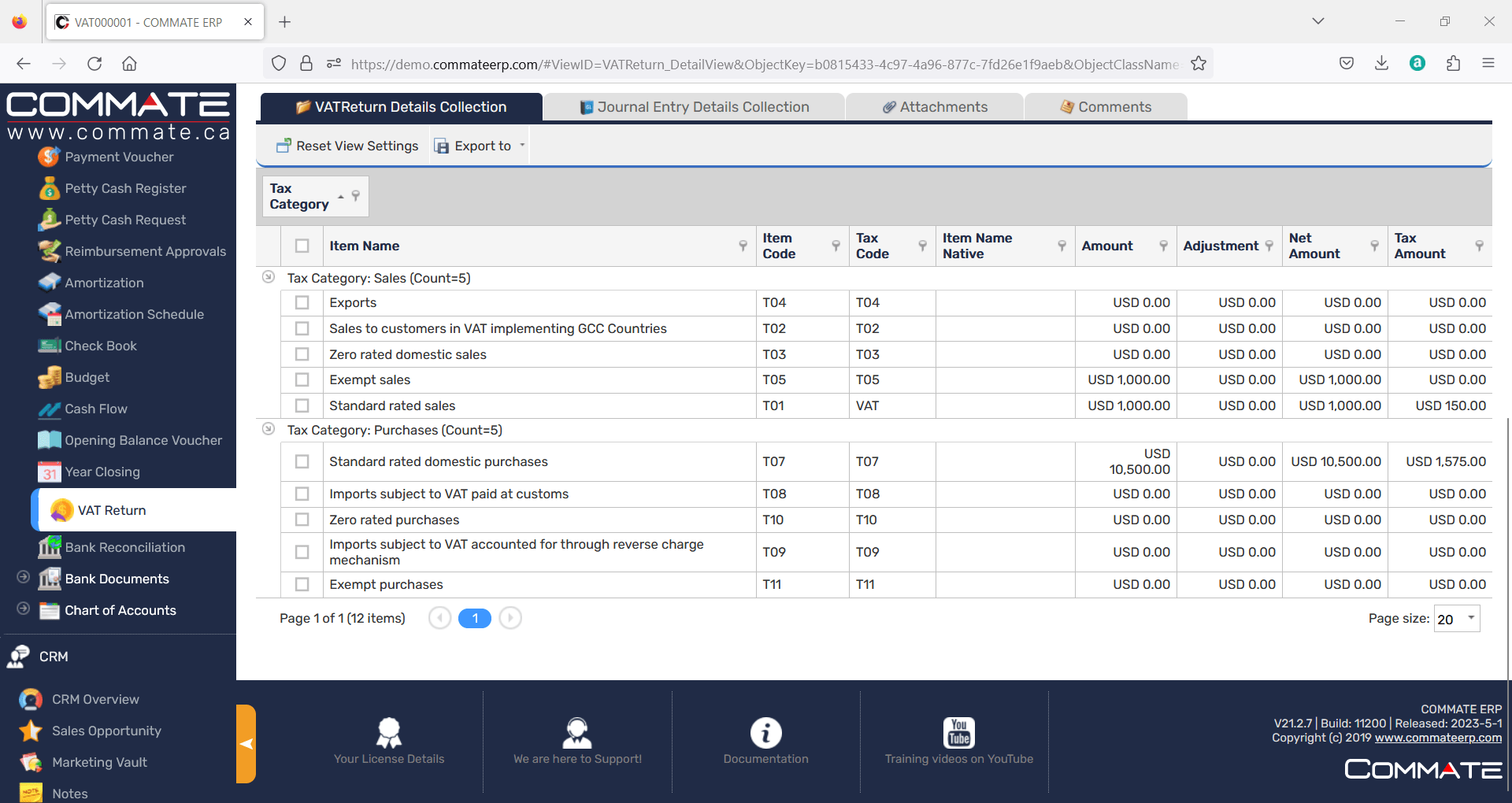 VAT Return Report with Detailed Transactions
It helps to generate VAT return reports that include detailed transactions to support the VAT amounts reported. These detailed transactions can help businesses to validate the accuracy of their VAT calculations and provide a clear audit trail for tax authorities.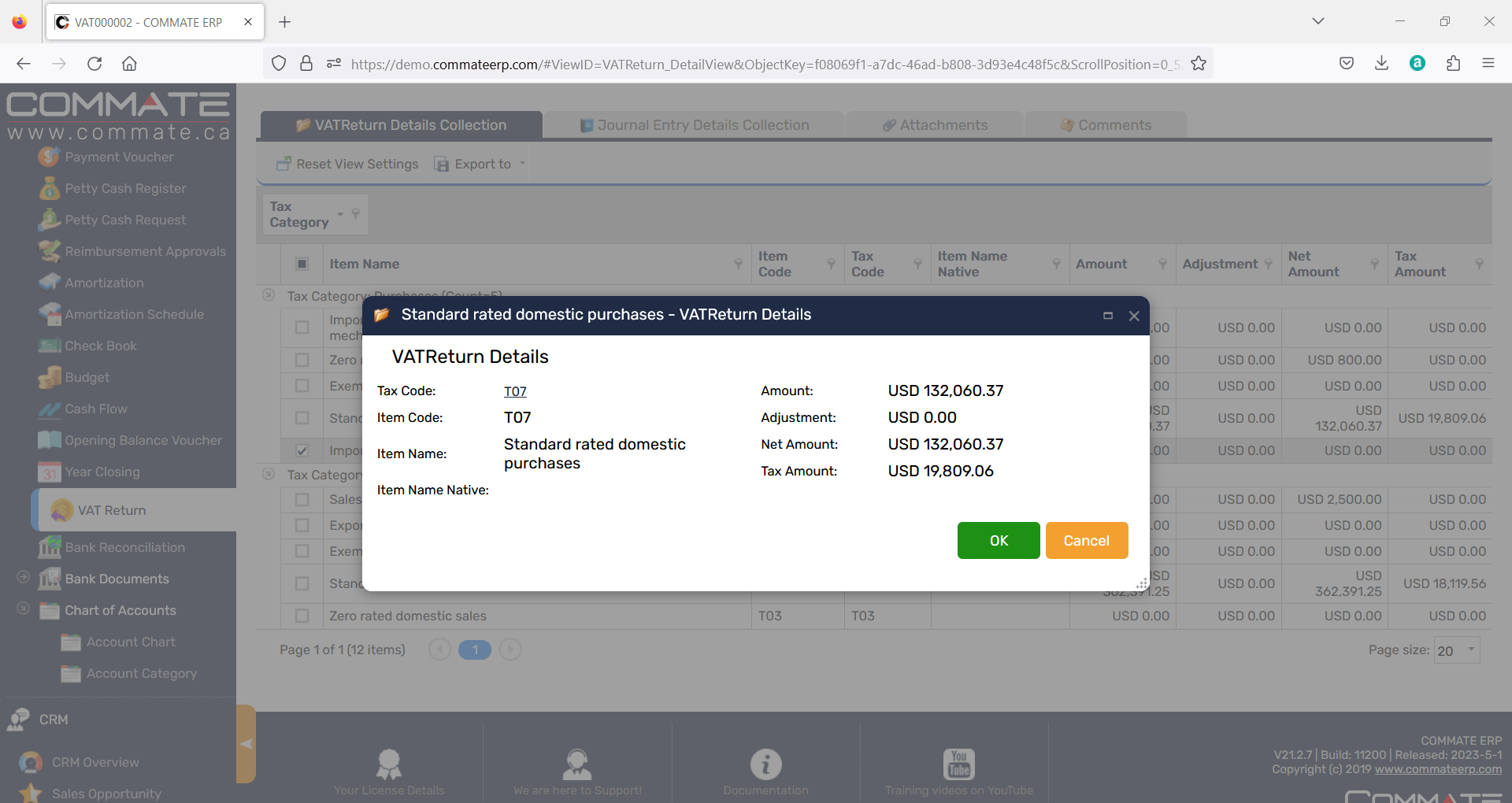 Create VAT Categories As Per Local Regulations
It involves configuring VAT codes, defining VAT categories, mapping them to products and services, testing and validating them, and monitoring and updating them regularly. It ensures that they are correctly configured and compliant with the local regulations.
Export VAT Reports
It offers multiple export formats for VAT reports, such as Excel spreadsheets, PDF documents, or CSV (Comma-Separated Values) files. These formats ensure compatibility with different reporting systems or enable further data analysis if needed.
Cyber secured by design
COMMATE has been designed keeping cybersecurity in mind, it strongly takes care of many type of attacks thus making it robust and resilient. We help businesses make the digital transformation a breeze and with the Cybersecurity-by-Design incorporated in COMMATE, you can securely access your business anytime, anywhere!
RESILIENT TO DDOS ATTACKS
RESILIENT TO SQL INJECTIONS
RESILIENT TO CROSS SITE SCRIPTING ATTACKS
RESLIENT TO MAN-IN-THE-MIDDLE ATTACK
RESILIENT TO REMOTE CODE EXECUTION
WE ADD VALUE TO YOUR BUSINESS
Our clients have gained efficiency, transparency, mobility and many more advantages by running their business on COMMATE. Whether you are a business owner or a manager or an employee of a company, COMMATE will help you get more than what you have been getting today.
Million Transactions Passed
Users are accessing COMMATE
Get in touch with us and we will be able to help you understand COMMATE and show how you can increase efficiency of your business operations!