Equipment & Transportation
Equipment Maintenance and Transportation Management allows businesses to keep track of their equipment, schedule maintenance tasks, & manage inventory of spare parts and helps to manage their transportation operations, such as shipping, receiving, and tracking deliveries. 
Benefits
It is designed to provide an efficient and effective solution for managing equipment and vehicles while keeping them up-to-date.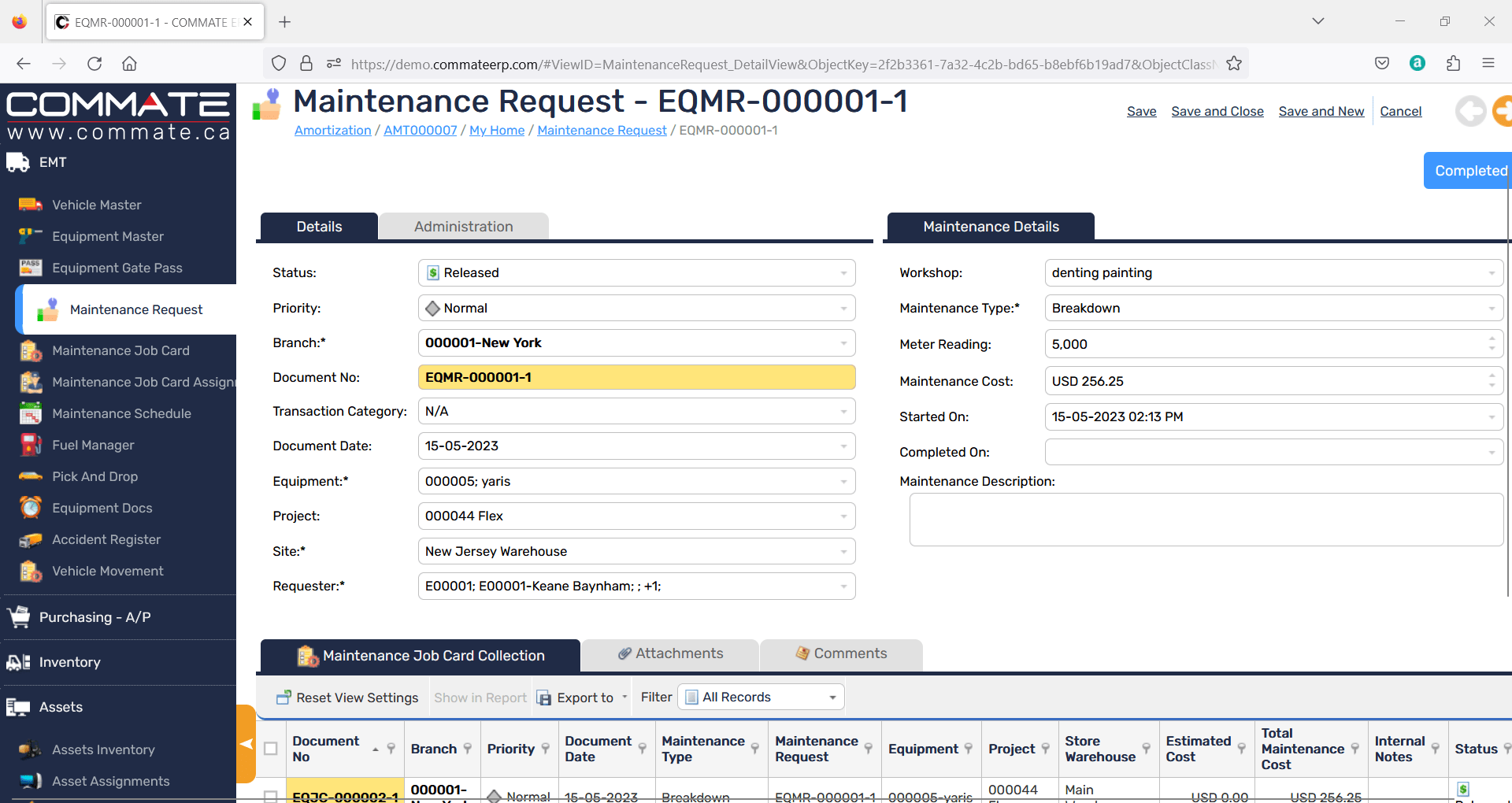 Create & Track Maintenance Request
It enables users to initiate and monitor maintenance requests for various equipment within an organization.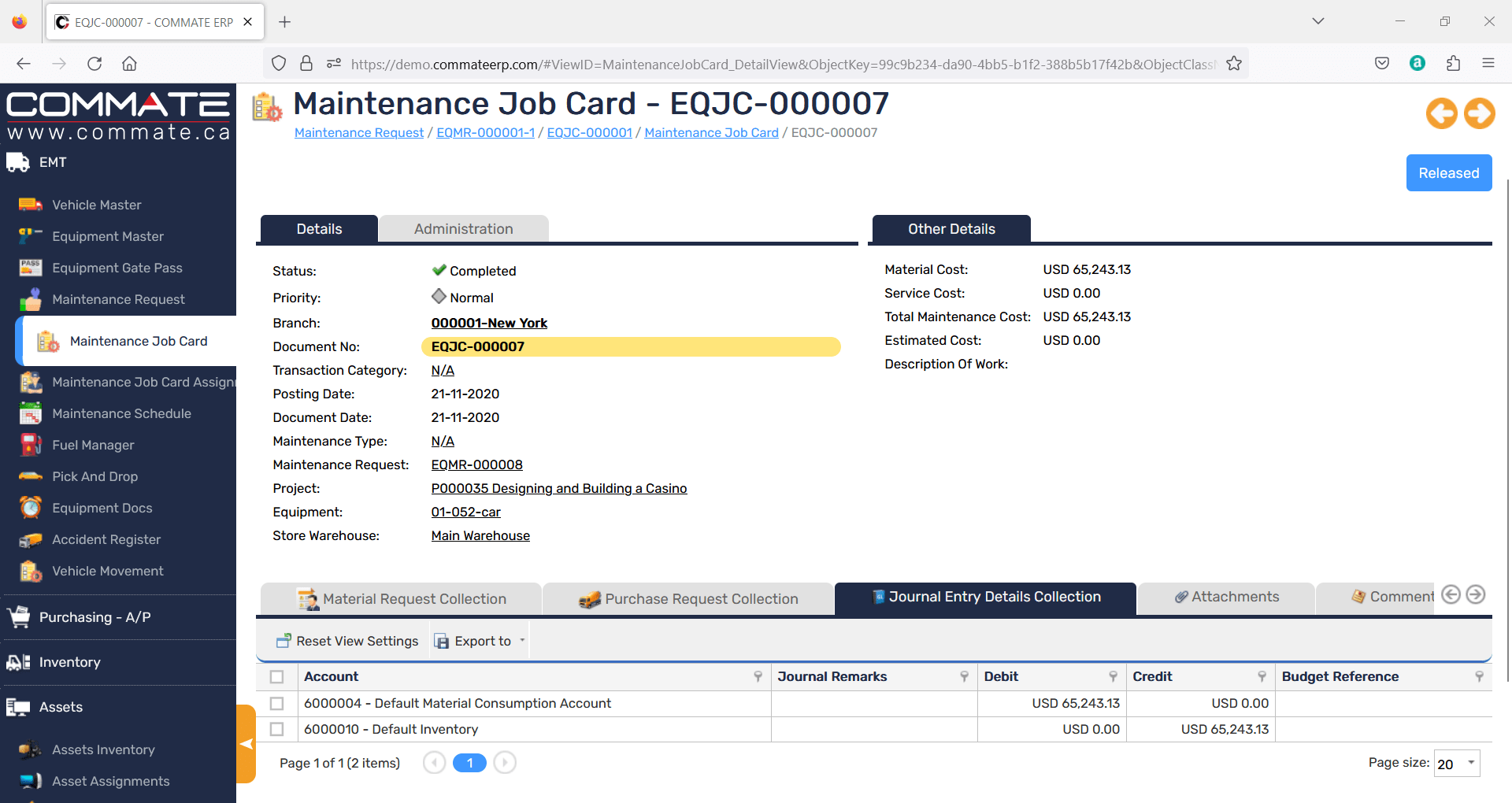 Create Maintenance Job Cards
It allows users to generate job cards for maintenance tasks related to specific equipment. The job card contains important details related to the maintenance task.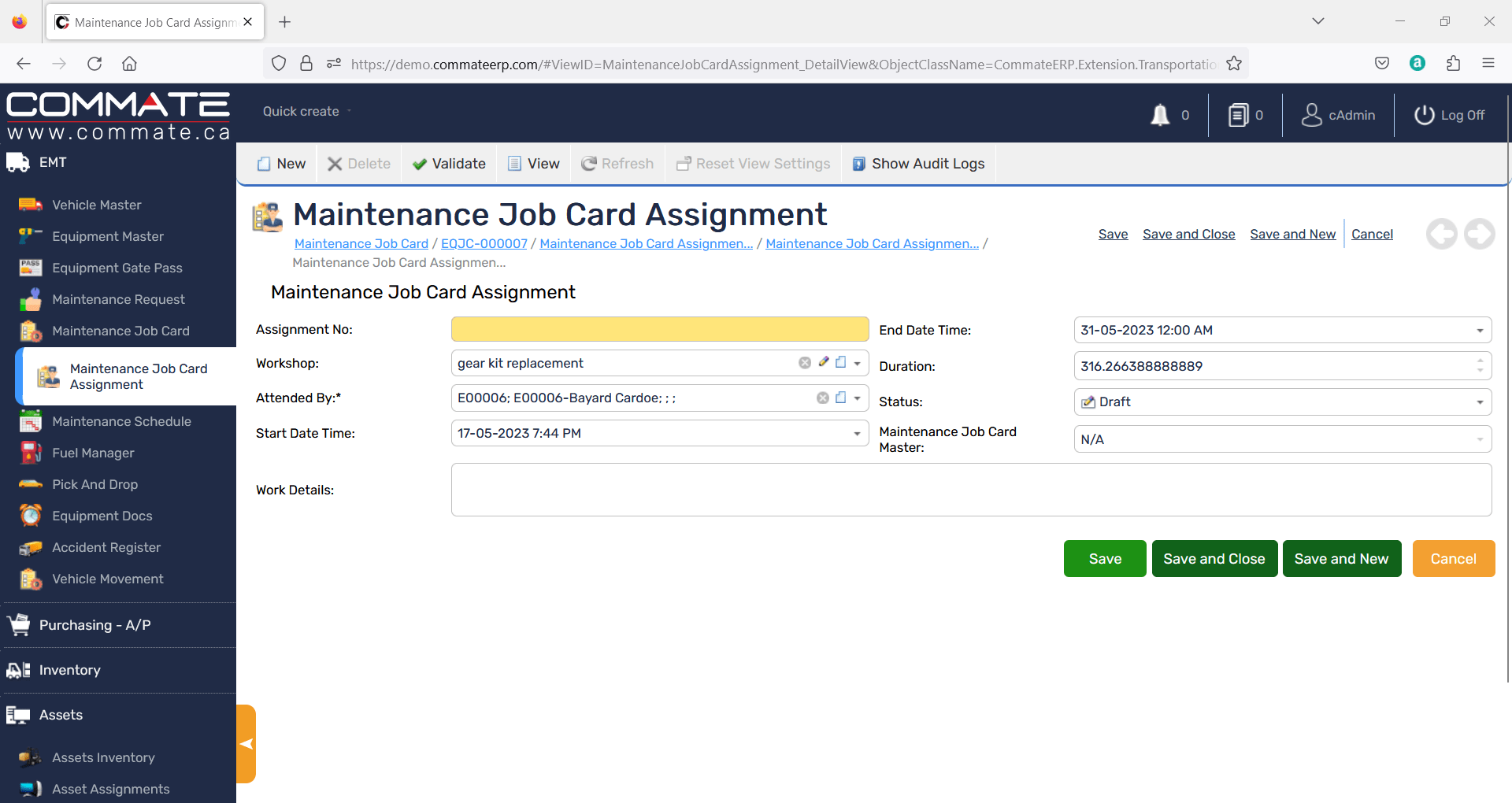 Assign Jobs to Team
It allows users to assign maintenance jobs or tasks to a specific team or group of technicians based on various criteria, such as the team's skill set, availability, workload balancing, or geographical proximity to the job site.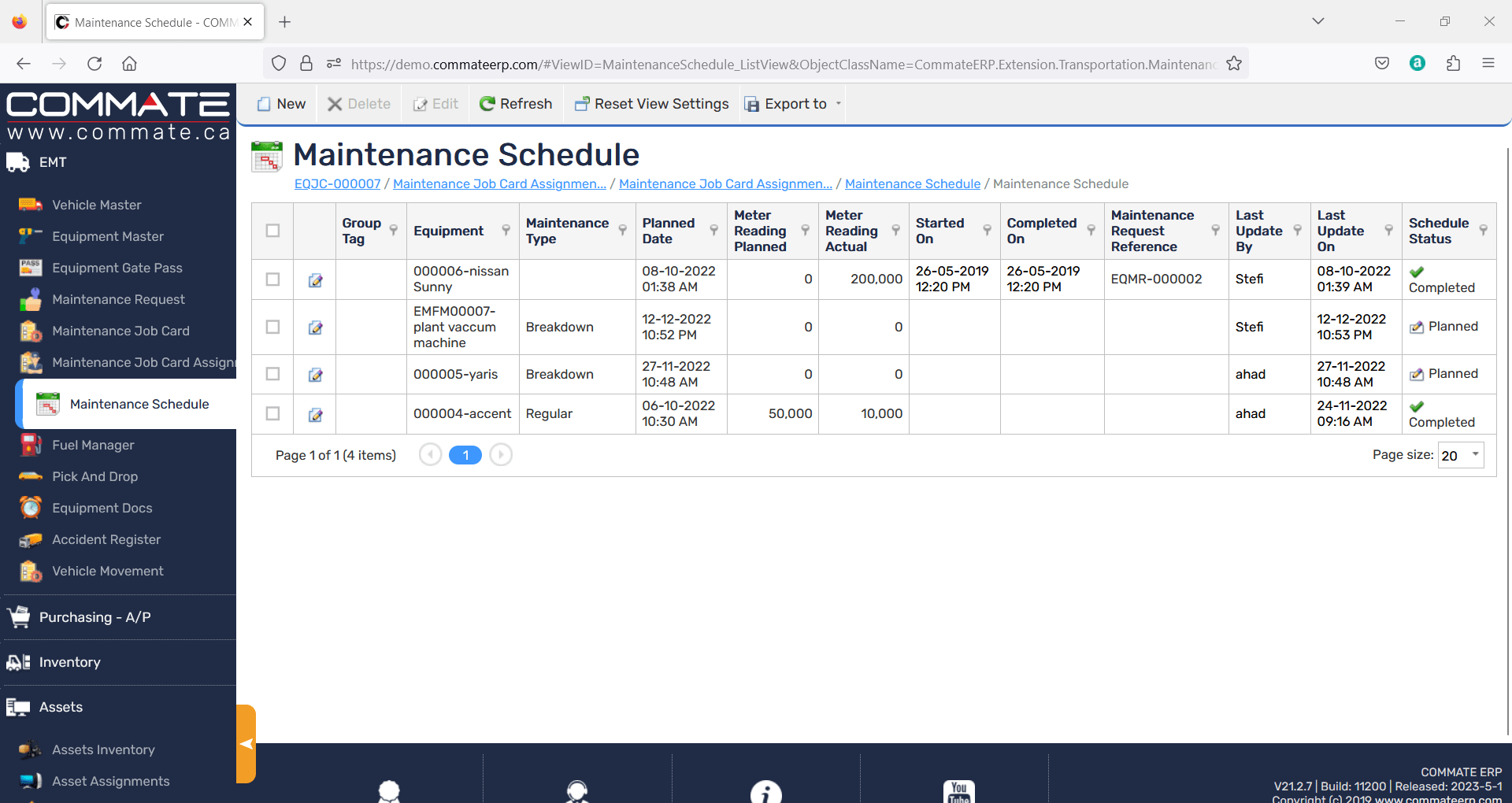 Maintenance Schedule
It provides a scheduling interface where users can view and manage the maintenance schedule. It integrates with a calendar application, allowing users to visualize and track maintenance activities alongside other organizational events or tasks.
Equipment Gate Pass
The gate pass is generated as a document that serves as an official authorization for the equipment movement. The gate pass includes essential information such as the equipment details, gate pass number, authorized personnel, dates, and any special instructions or conditions.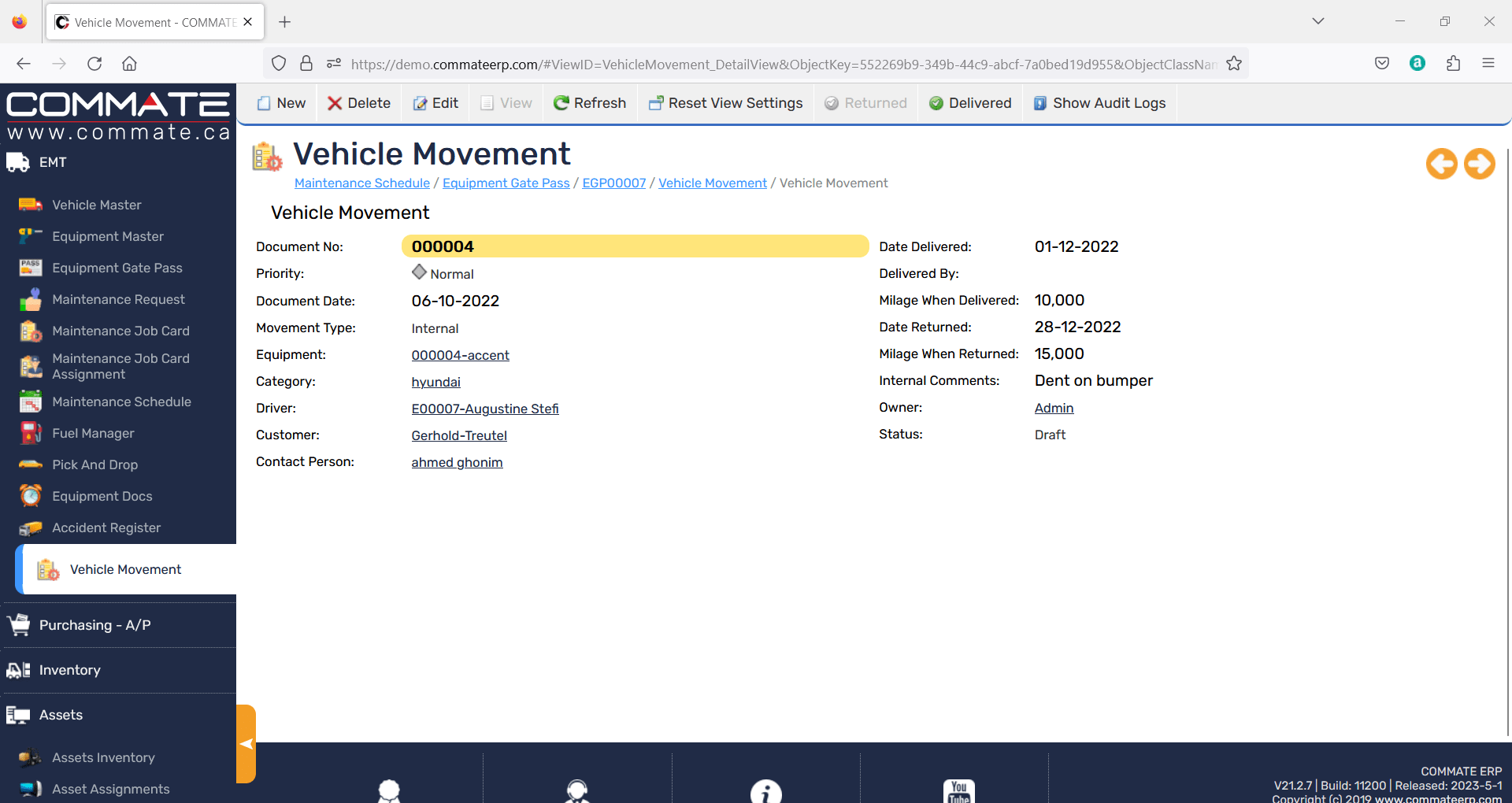 Track Equipment/Vehicle Movements
It captures and stores the movement history of equipment and vehicles. It records timestamps, locations, routes, and any relevant details of previous movements. This historical data provides a comprehensive view of past activities and enables performance analysis, optimization, and compliance verification.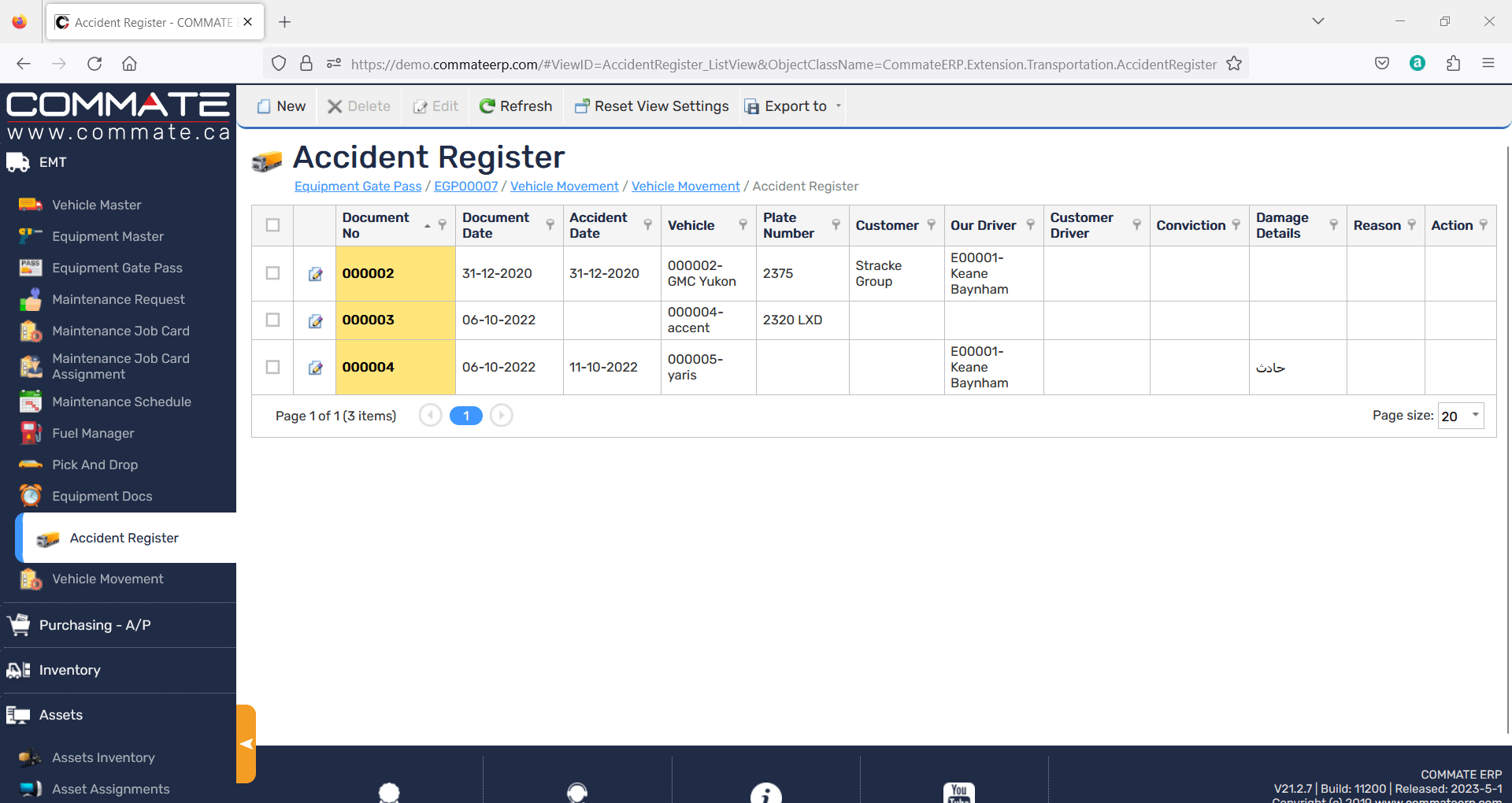 Accident Register
It allows users to record and manage information related to accidents or incidents involving equipment or vehicles based on its nature and severity.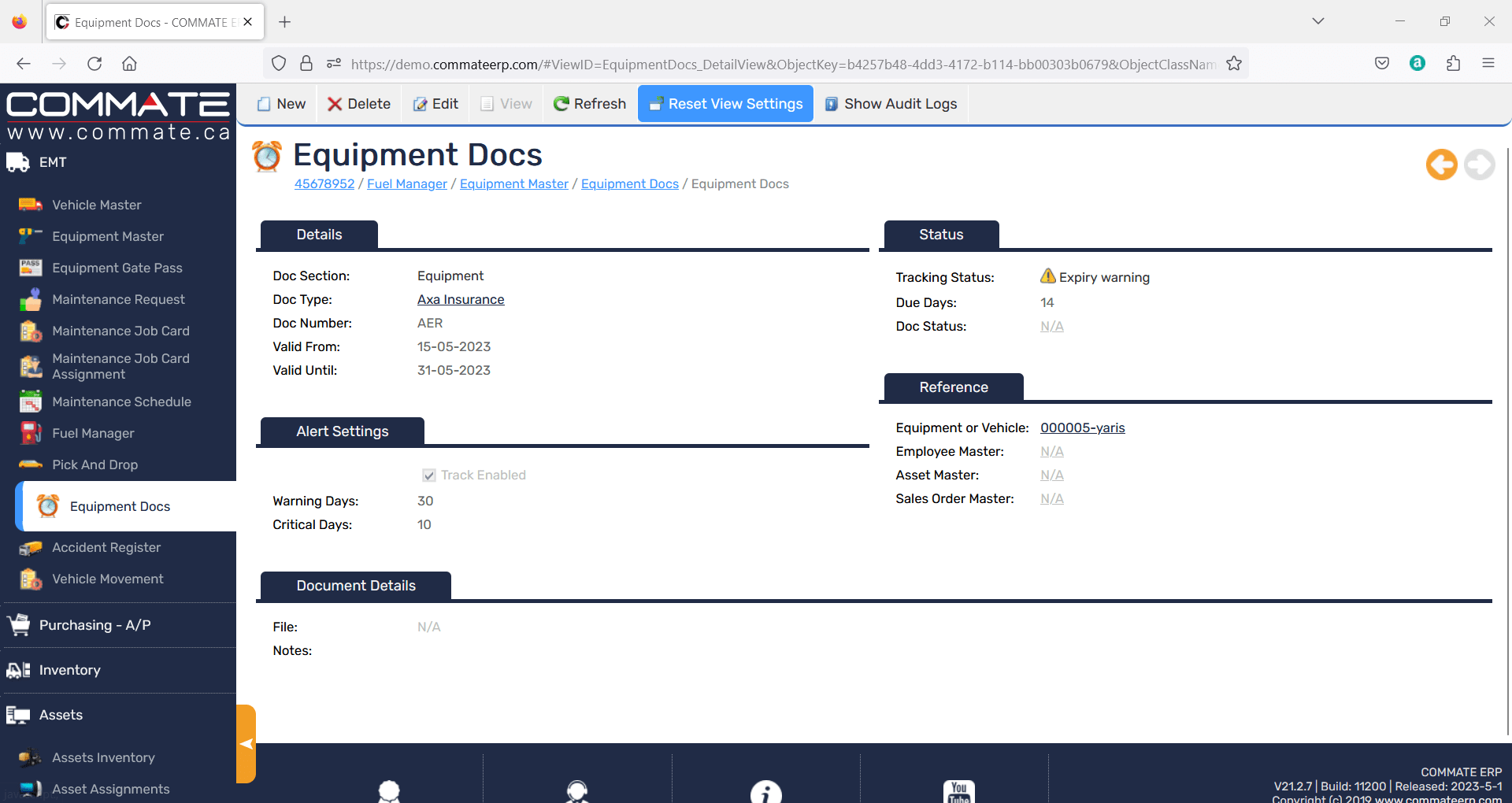 Equipment & Vehicle Document Management
It allows users to link documents to specific equipment or vehicles within the system. This establishes a connection between equipment or vehicle records and associated documents, making it convenient to access relevant documents directly from equipment or vehicle profiles.
Cyber secured by design
COMMATE has been designed keeping cybersecurity in mind, it strongly takes care of many type of attacks thus making it robust and resilient. We help businesses make the digital transformation a breeze and with the Cybersecurity-by-Design incorporated in COMMATE, you can securely access your business anytime, anywhere!
RESILIENT TO DDOS ATTACKS
RESILIENT TO SQL INJECTIONS
RESILIENT TO CROSS SITE SCRIPTING ATTACKS
RESLIENT TO MAN-IN-THE-MIDDLE ATTACK
RESILIENT TO REMOTE CODE EXECUTION
WE ADD VALUE TO YOUR BUSINESS
Our clients have gained efficiency, transparency, mobility and many more advantages by running their business on COMMATE. Whether you are a business owner or a manager or an employee of a company, COMMATE will help you get more than what you have been getting today.
Million Transactions Passed
Users are accessing COMMATE
Get in touch with us and we will be able to help you understand COMMATE and show how you can increase efficiency of your business operations!