Project Management provides advanced reporting and analytics capabilities, allowing businesses to analyze project performance and identify areas for improvement.
Benefits
It is designed to provide a range of key benefits that help businesses optimize their operations, reduce costs, and drive better business outcomes.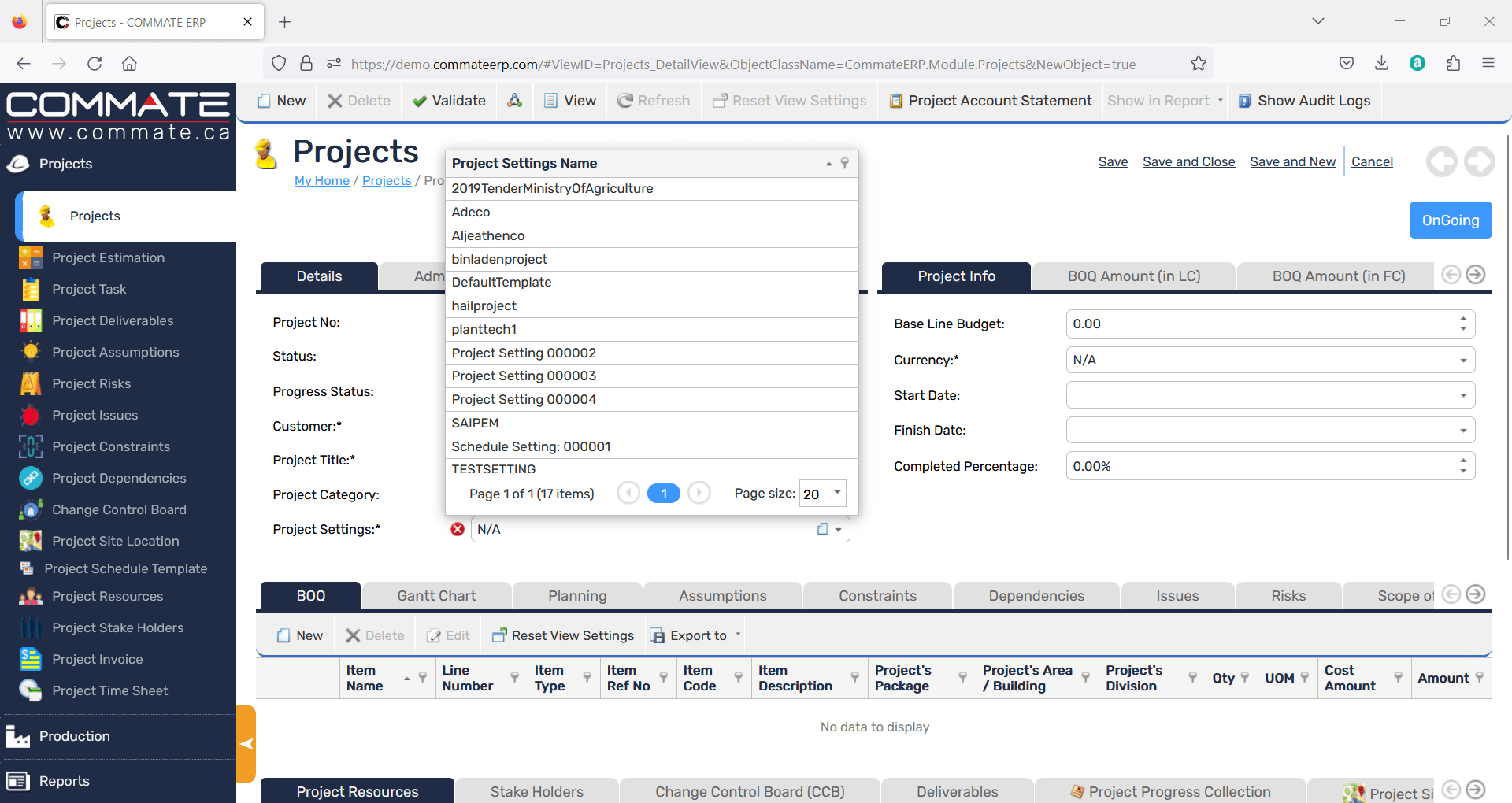 Create Multiple Projects
It helps organizations to manage complex business initiatives more effectively.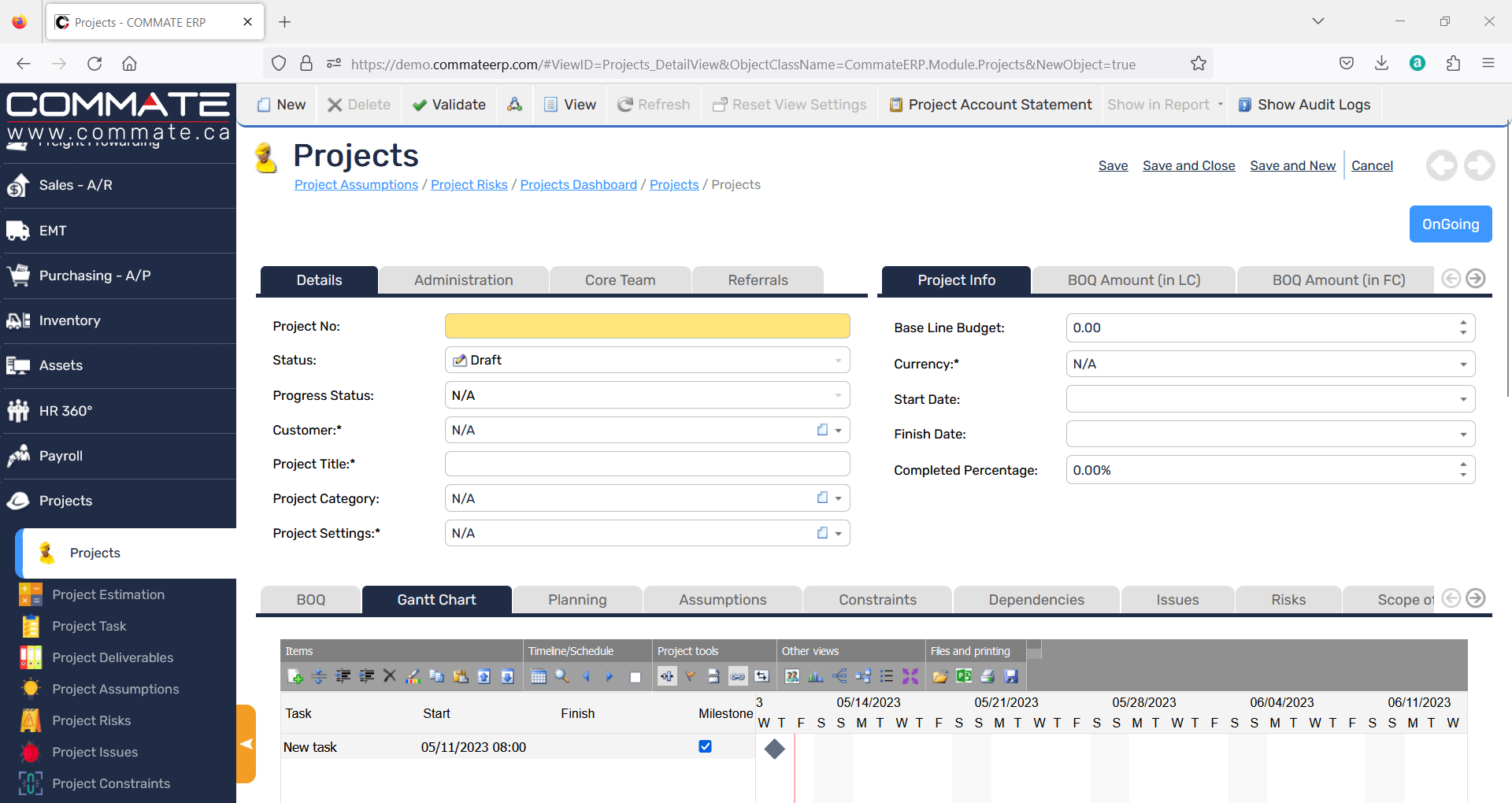 Create Project Plans using Gantt Charts
It displays the timeline of a project, including tasks, milestones, and dependencies, in a visual format.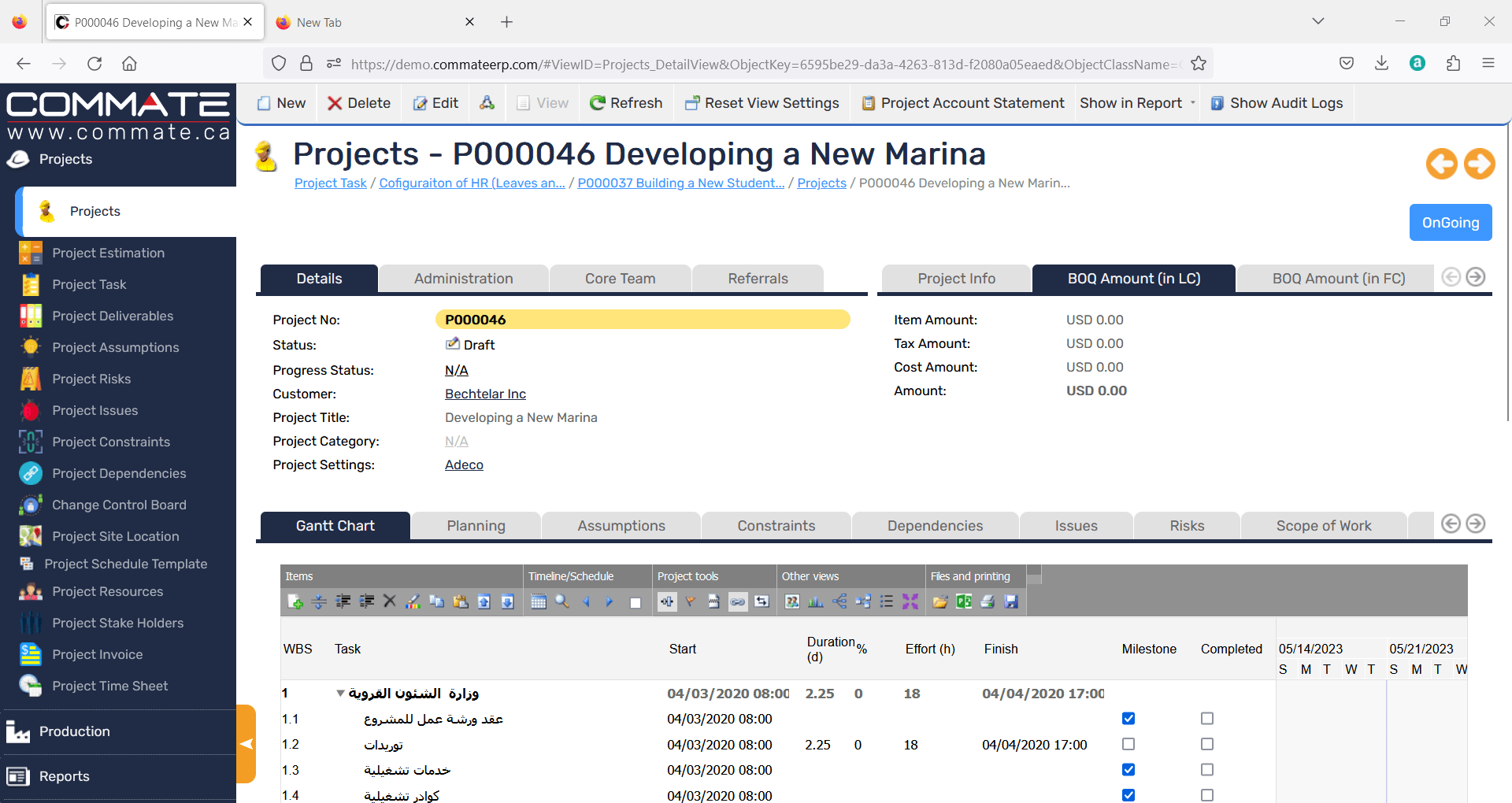 Track Project Process on Gantt Charts
It is a powerful tool for tracking project progress and ensuring that projects are completed on time and within budget.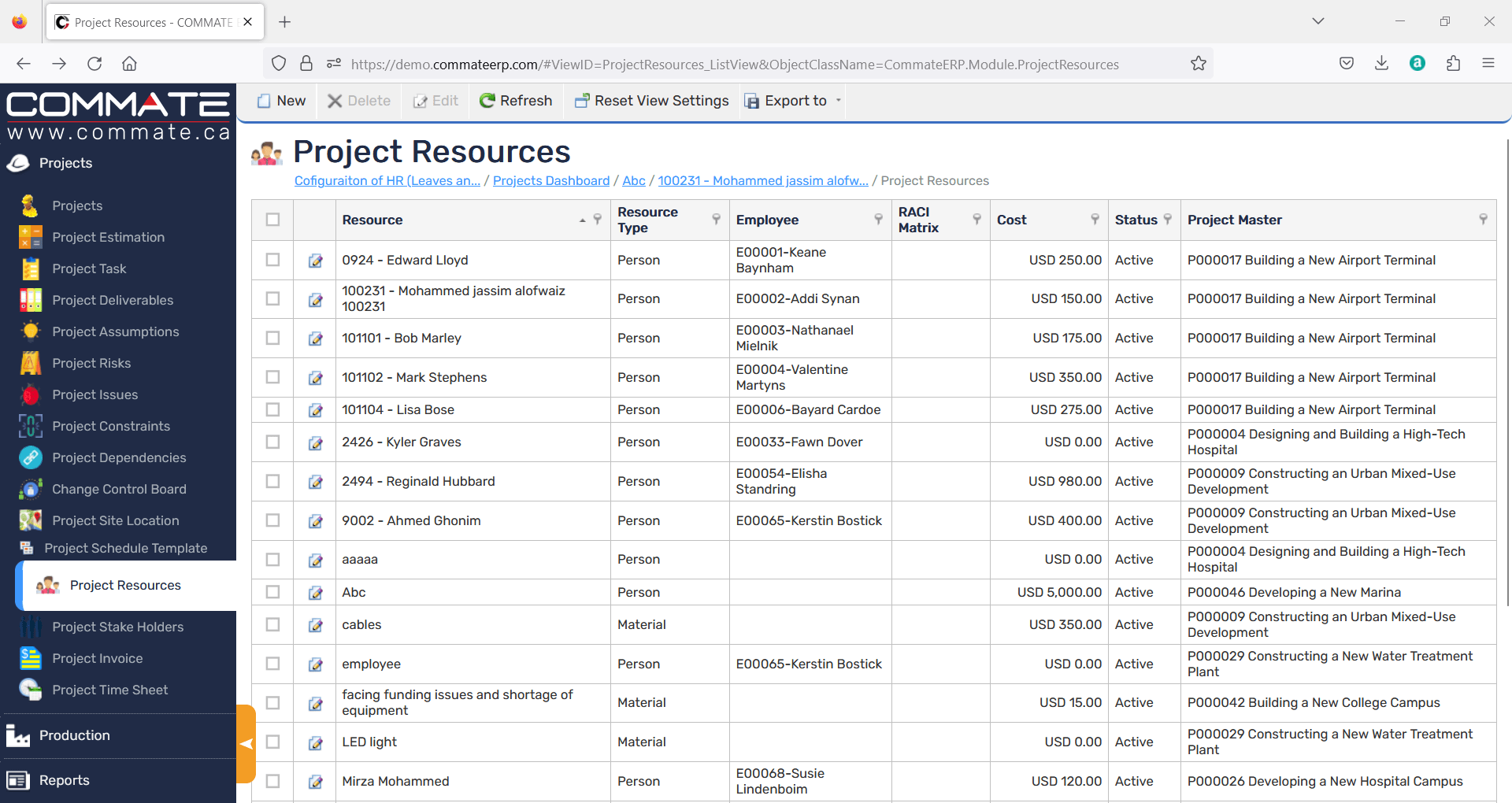 Allocate Resources to Projects
It ensures that projects are adequately staffed, resources are utilized efficiently, and project timelines are met.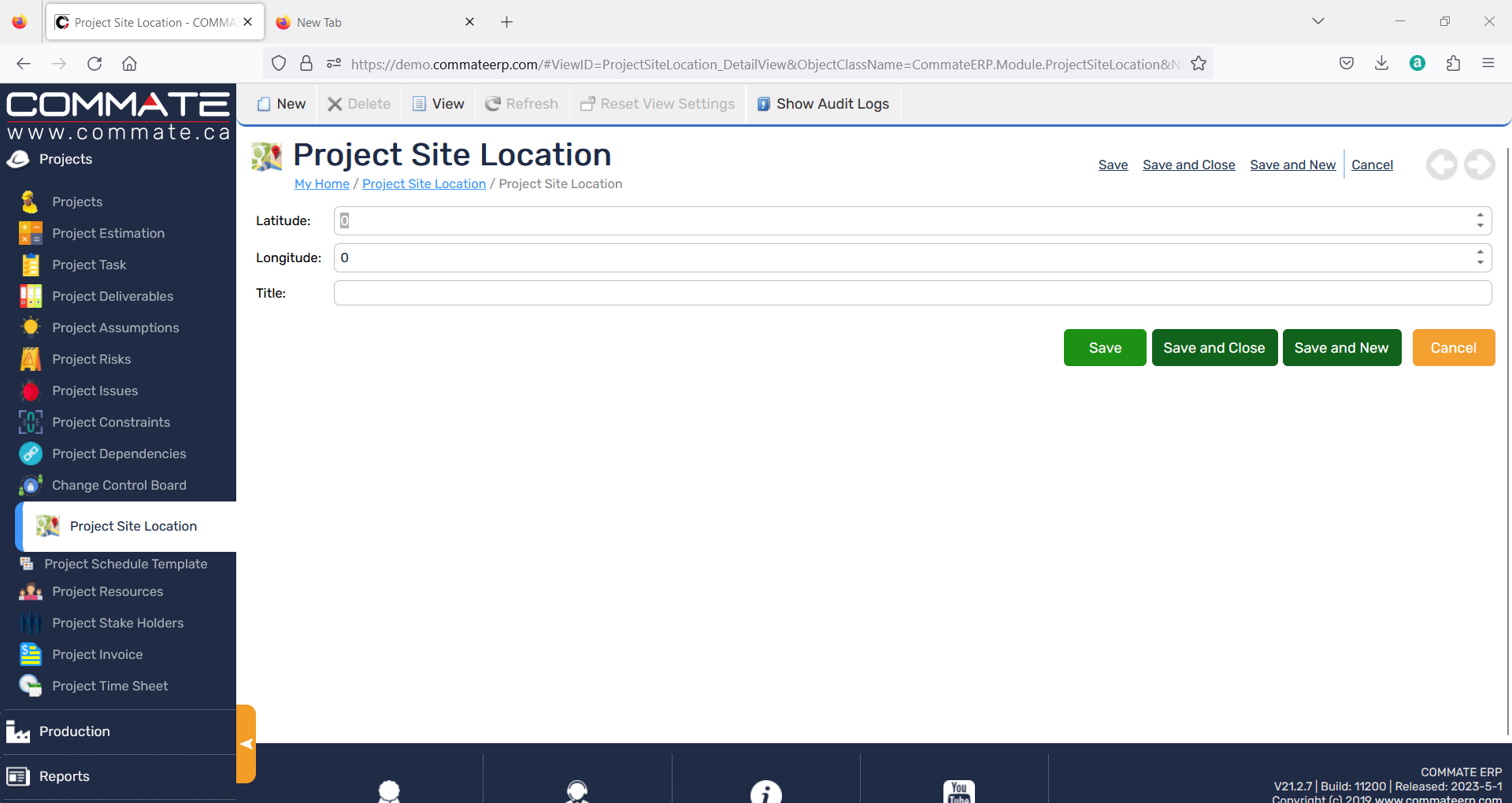 Multiple Sites in a Project
It enables centralized management and control of business operations, data, and resources, resulting in increased efficiency, accuracy, and cost savings.
Google Maps to show Project Sites
It provides a visual representation of project locations, making it easier to monitor progress and coordinate with team members.
Cyber secured by design
COMMATE has been designed keeping cybersecurity in mind, it strongly takes care of many type of attacks thus making it robust and resilient. We help businesses make the digital transformation a breeze and with the Cybersecurity-by-Design incorporated in COMMATE, you can securely access your business anytime, anywhere!
RESILIENT TO DDOS ATTACKS
RESILIENT TO SQL INJECTIONS
RESILIENT TO CROSS SITE SCRIPTING ATTACKS
RESLIENT TO MAN-IN-THE-MIDDLE ATTACK
RESILIENT TO REMOTE CODE EXECUTION
WE ADD VALUE TO YOUR BUSINESS
Our clients have gained efficiency, transparency, mobility and many more advantages by running their business on COMMATE. Whether you are a business owner or a manager or an employee of a company, COMMATE will help you get more than what you have been getting today.
Million Transactions Passed
Users are accessing COMMATE
Get in touch with us and we will be able to help you understand COMMATE and show how you can increase efficiency of your business operations!