Accurate and efficient payroll management ensures financial data accuracy, promotes transparency in resource allocation, and supports employee retention efforts.
Benefits
COMMATE's Payroll module is designed to meet the essential payroll needs of organizations. Some of its benefits are: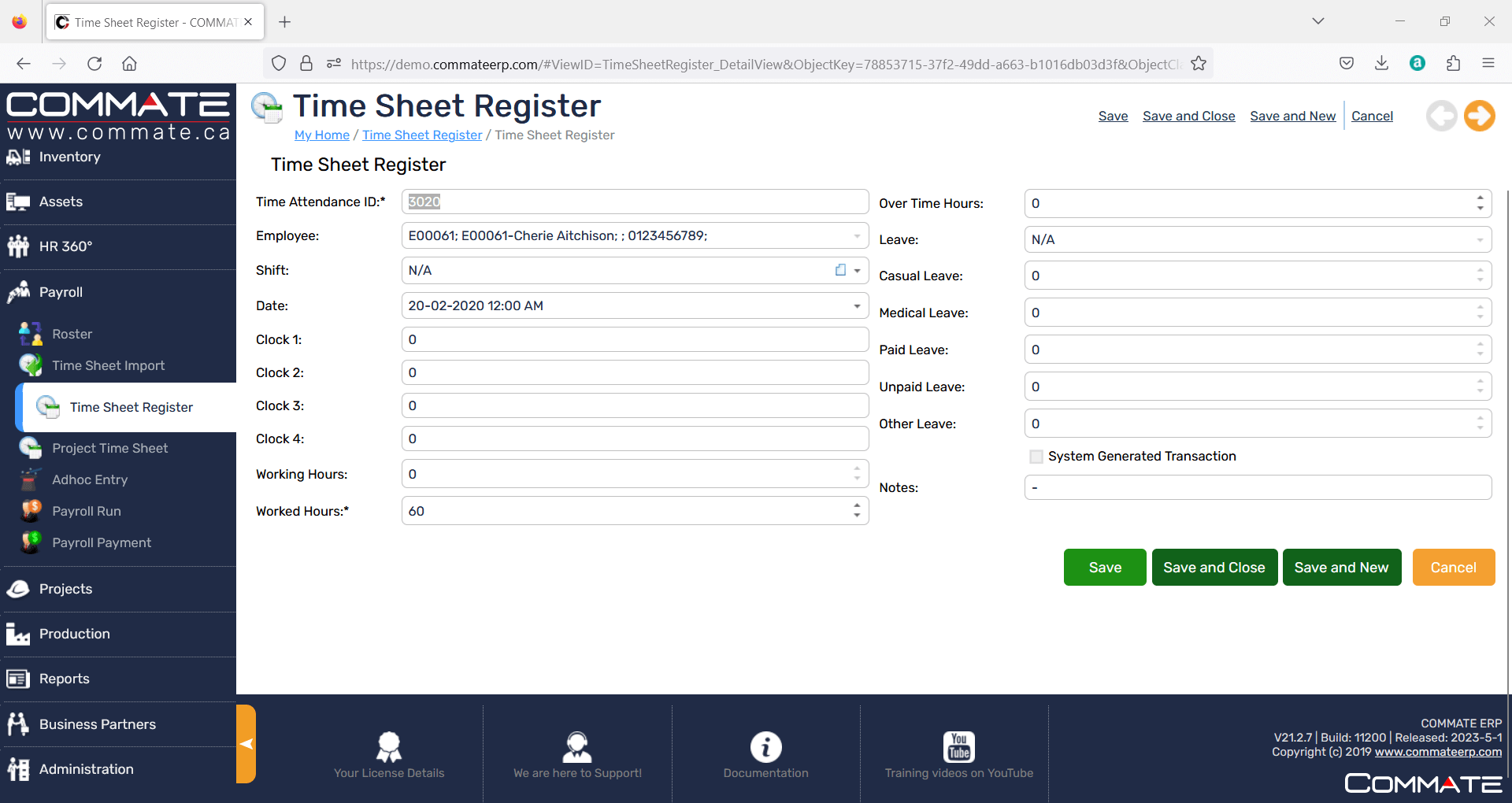 Time & Attendance
It streamlines the entire process of tracking & managing employee work hours, attendance,etc., to ensure accurate payroll processing and compliance with labor laws & reduce administrative workload.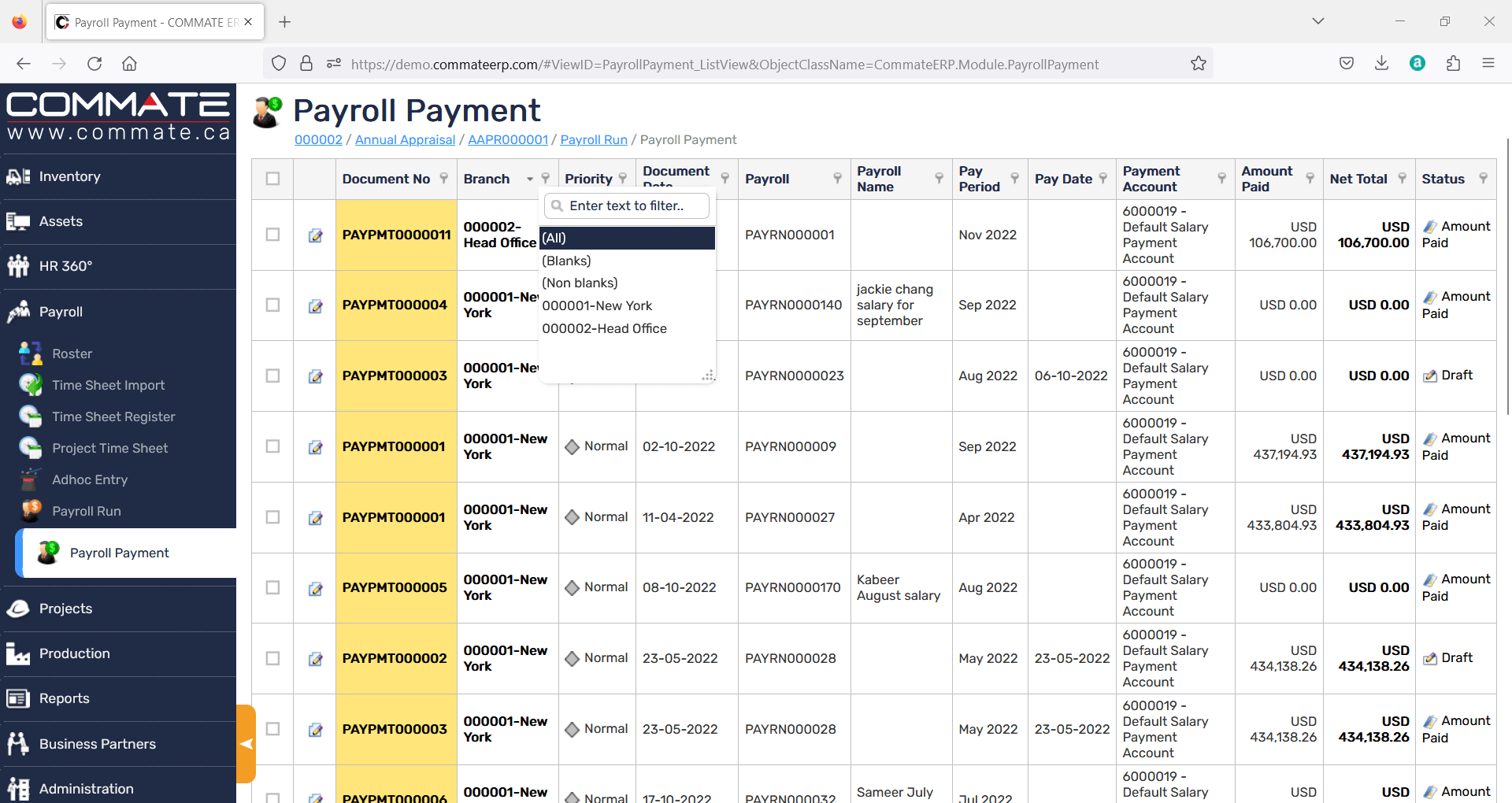 Payroll by Site
It enables organizations to manage payroll for their employees based on their location or worksite. It is particularly useful for companies that have multiple locations or offices.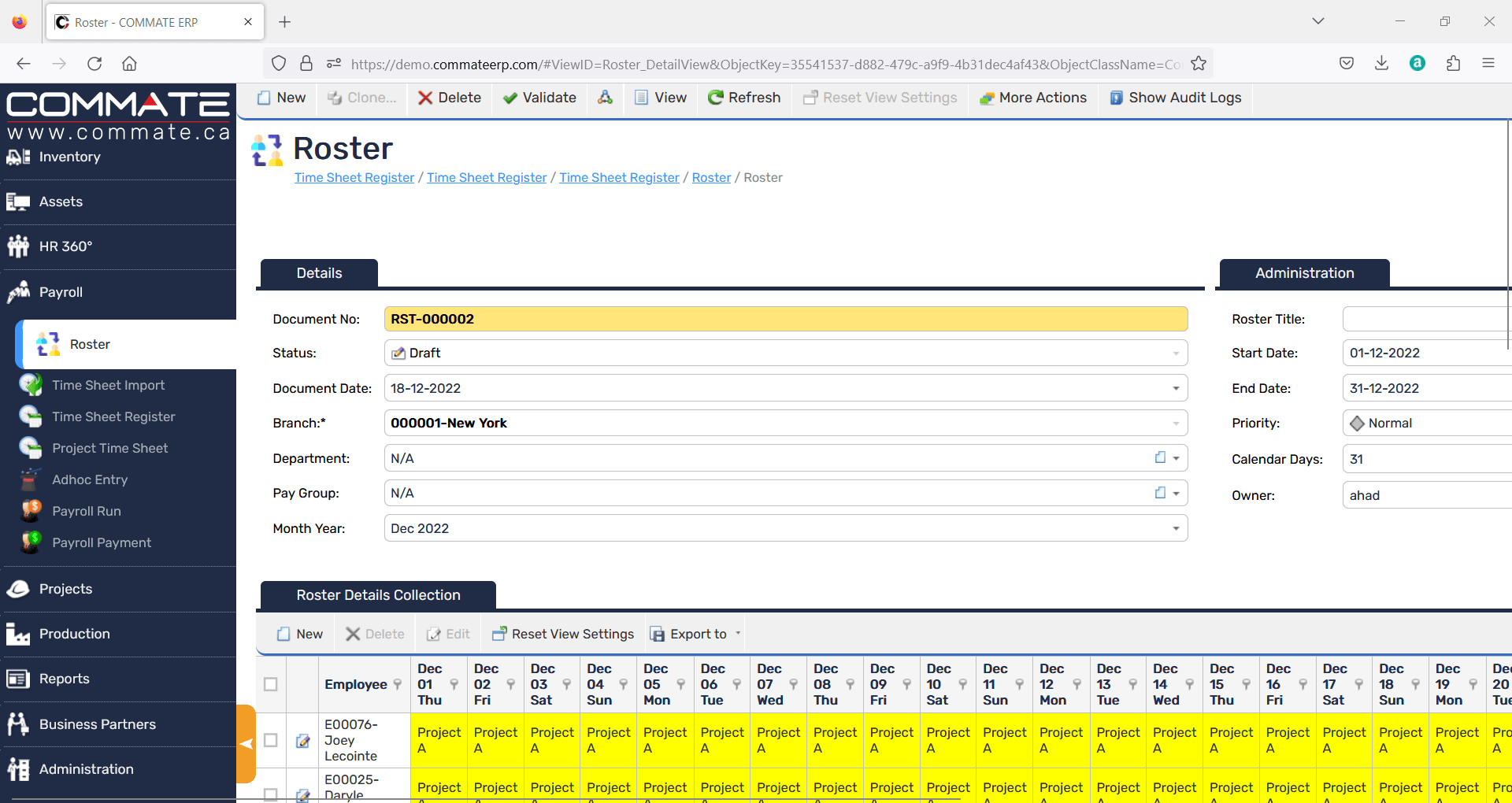 Roster & Shifts
It helps organizations plan, create, and manage employee schedules to ensure proper coverage, compliance & productivity. It focuses on creating & managing employee schedules, shift assignments, & roster plans.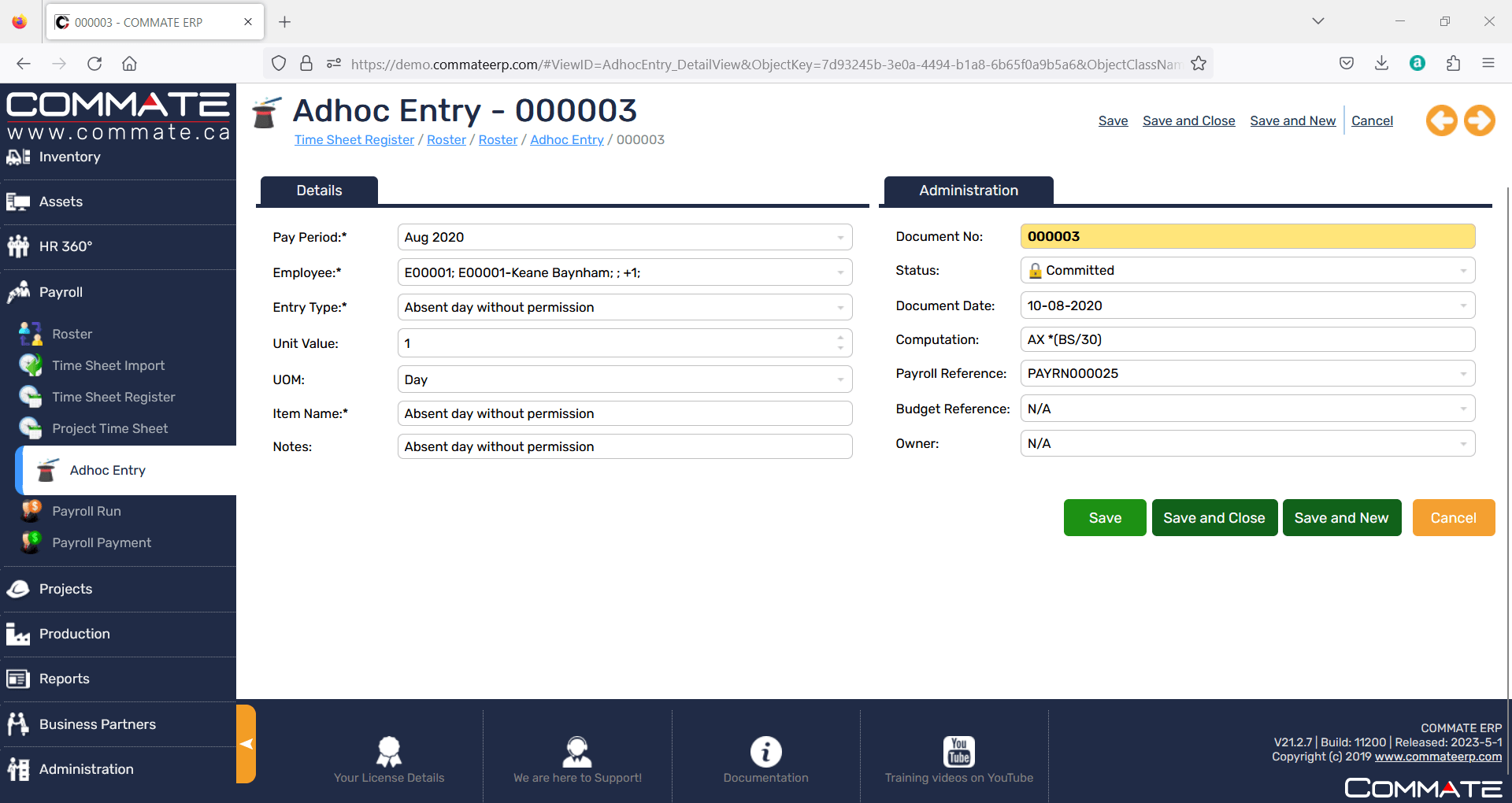 Adhoc Entries
It helps organization make quick & accurate one-time adjustments to an employee's payroll record. It provides flexibility, accuracy, & compliance with labor laws, which helps improve employee satisfaction & financial reporting.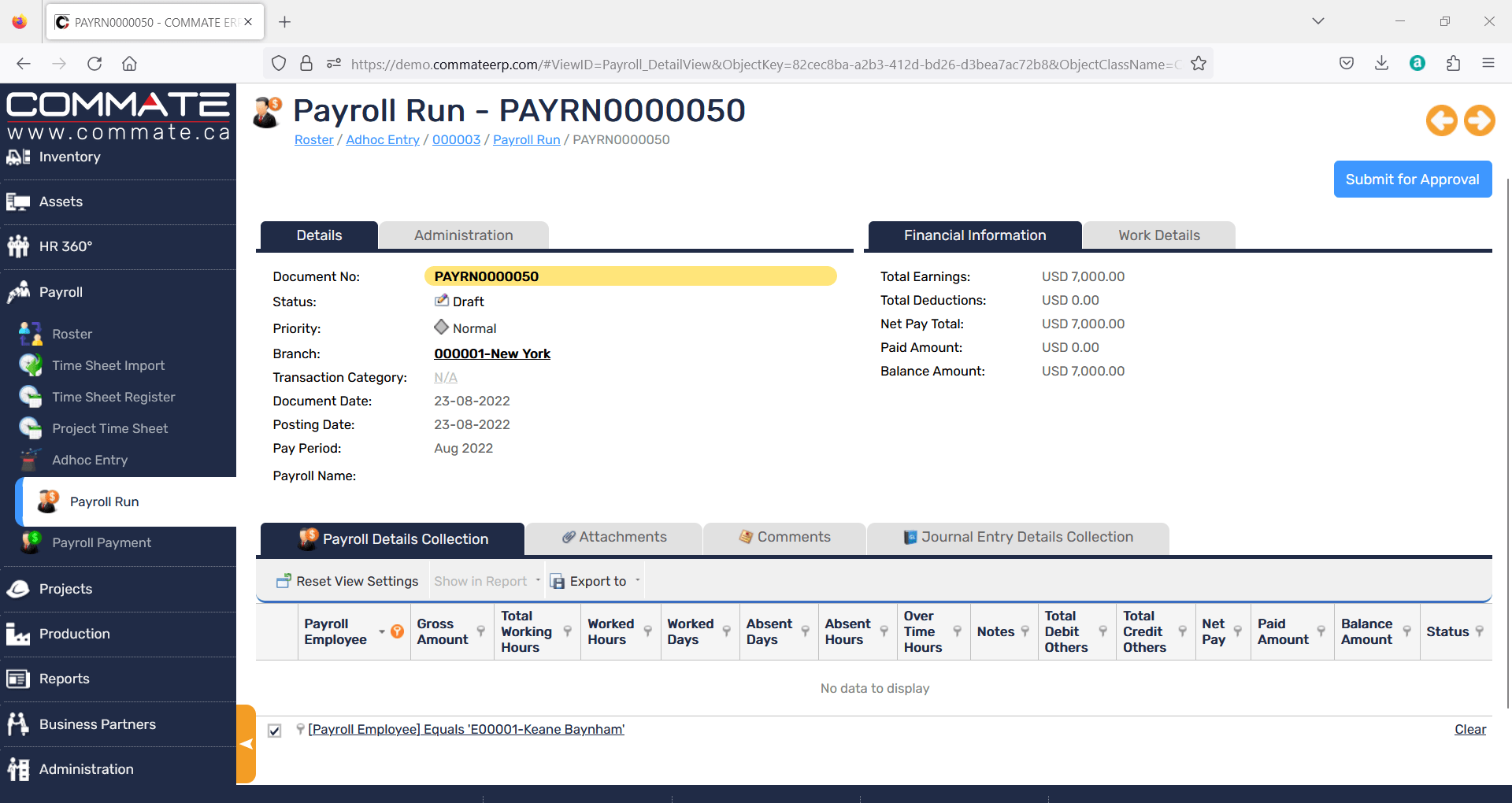 Payroll for Employees
It ensures accurate payroll records & timely payment of employees in compliance with applicable laws & regulations. It empowers employees to access their payroll-related information and reduces HR administrative workload.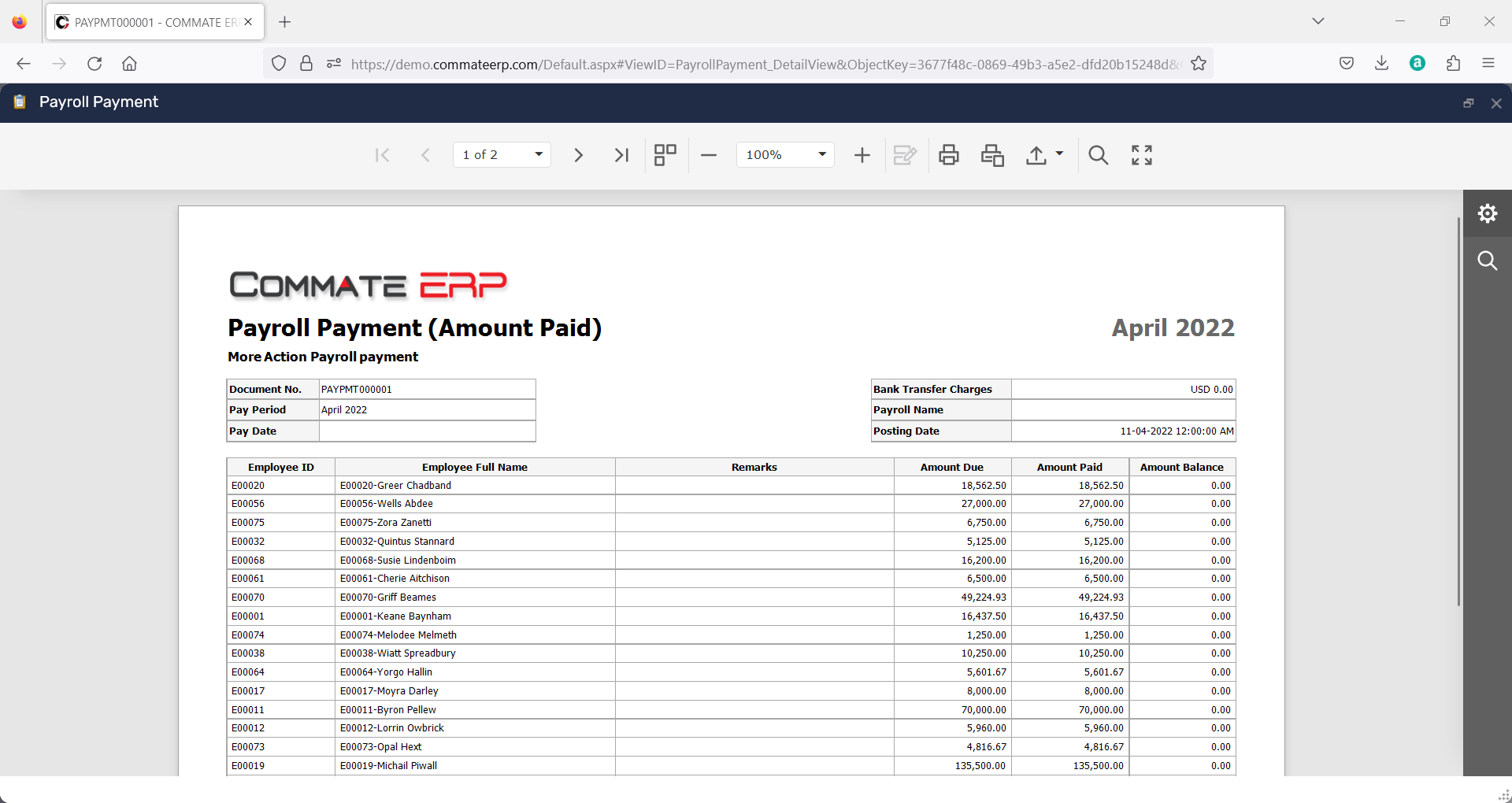 PDF Payslips with Encryption
It enables organizations to generate encrypted payslips in PDF format, which can be securely shared through email. It ensures that the payslips can be accessed only by the intended recipient.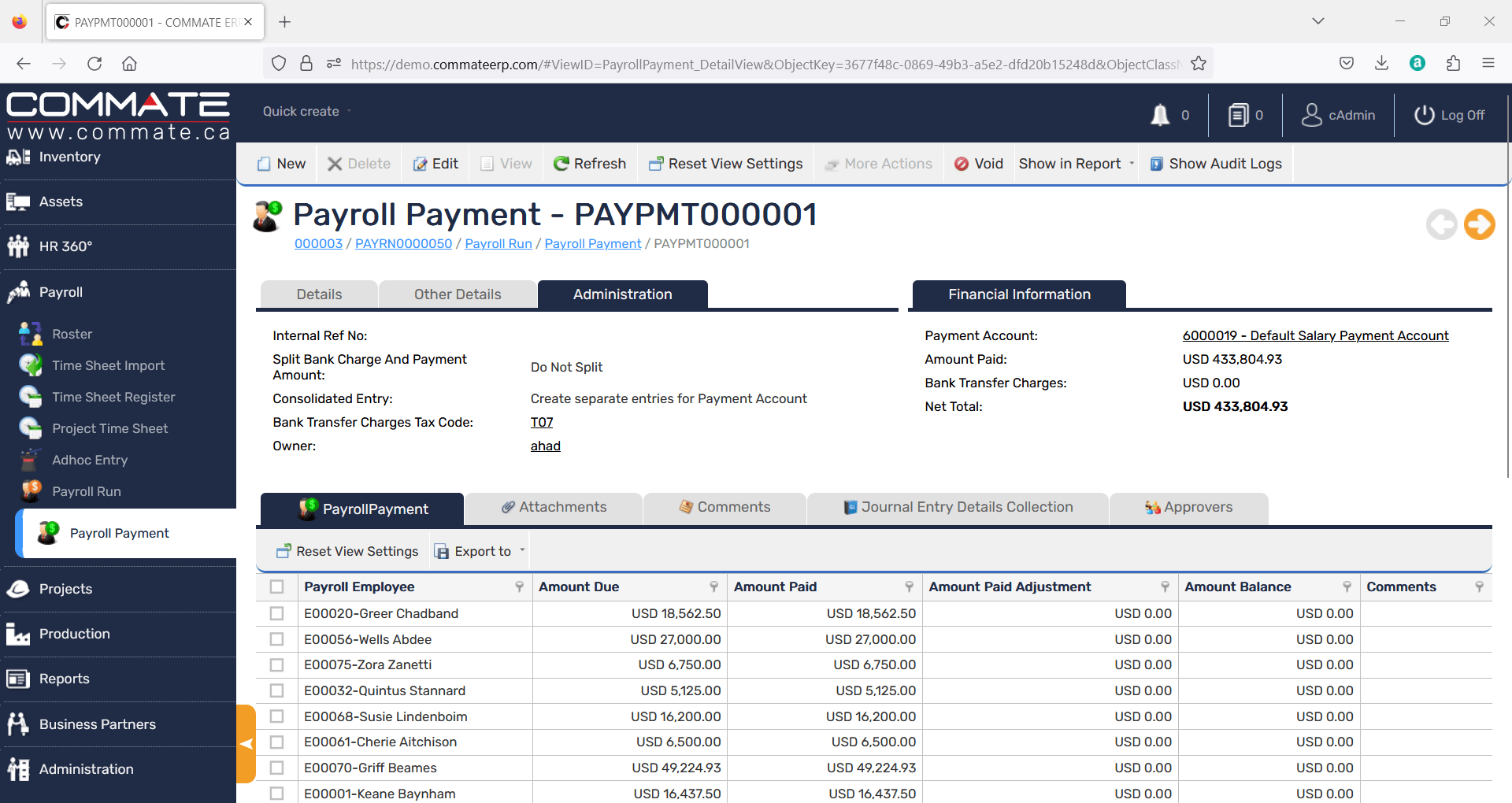 Parameterized Payroll Setup to support local compliance
It enables organizations to configure various payroll parameters such as tax rates, deductions, benefits, etc., according to the specific regulations of each location where they operate.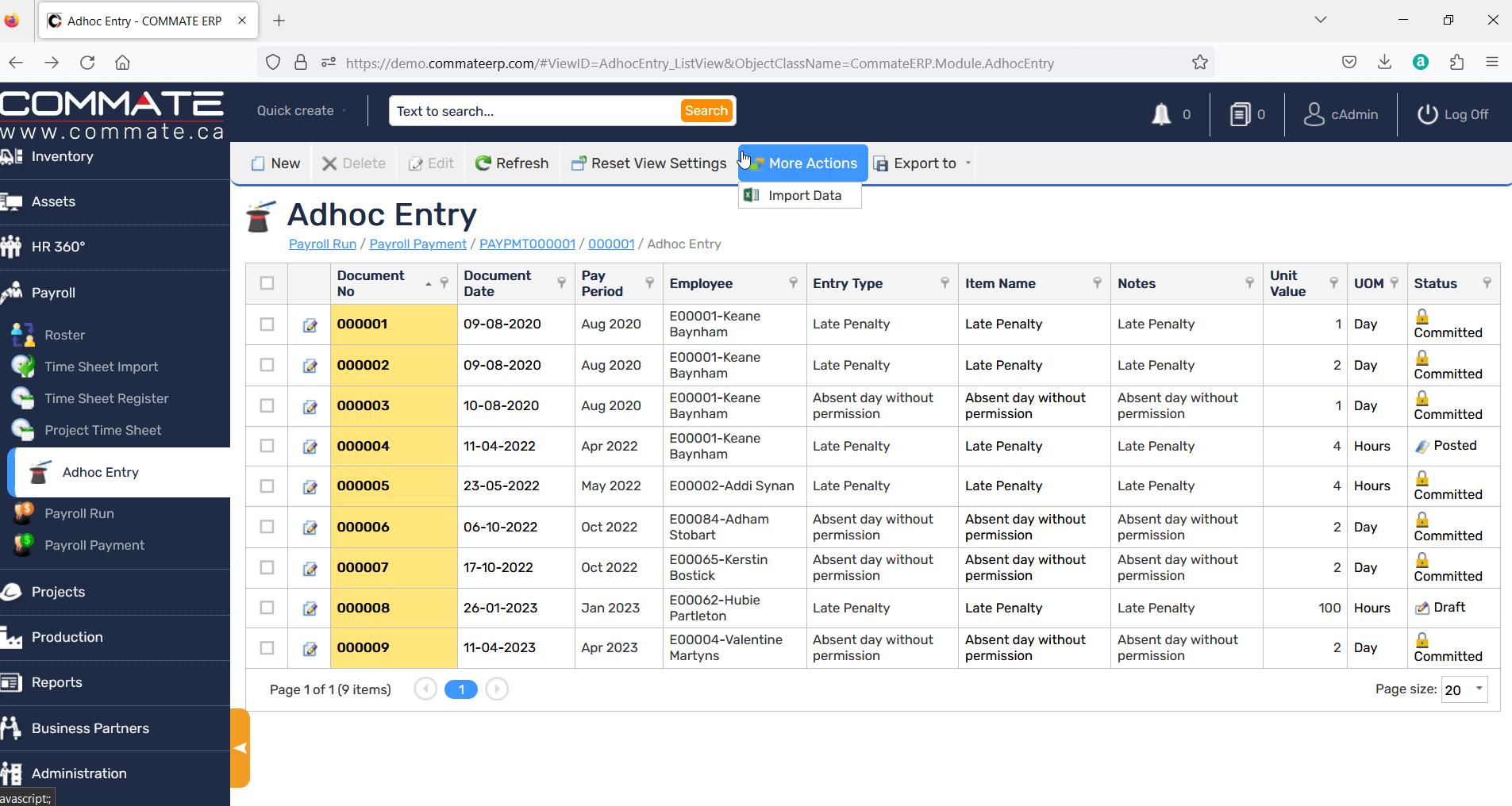 Import Data from Excel-Adhoc entries
It supports data validation, allowing businesses to perform checks on the imported data to ensure that it meets the required criteria, such as data formatting, data type, and other validation rules.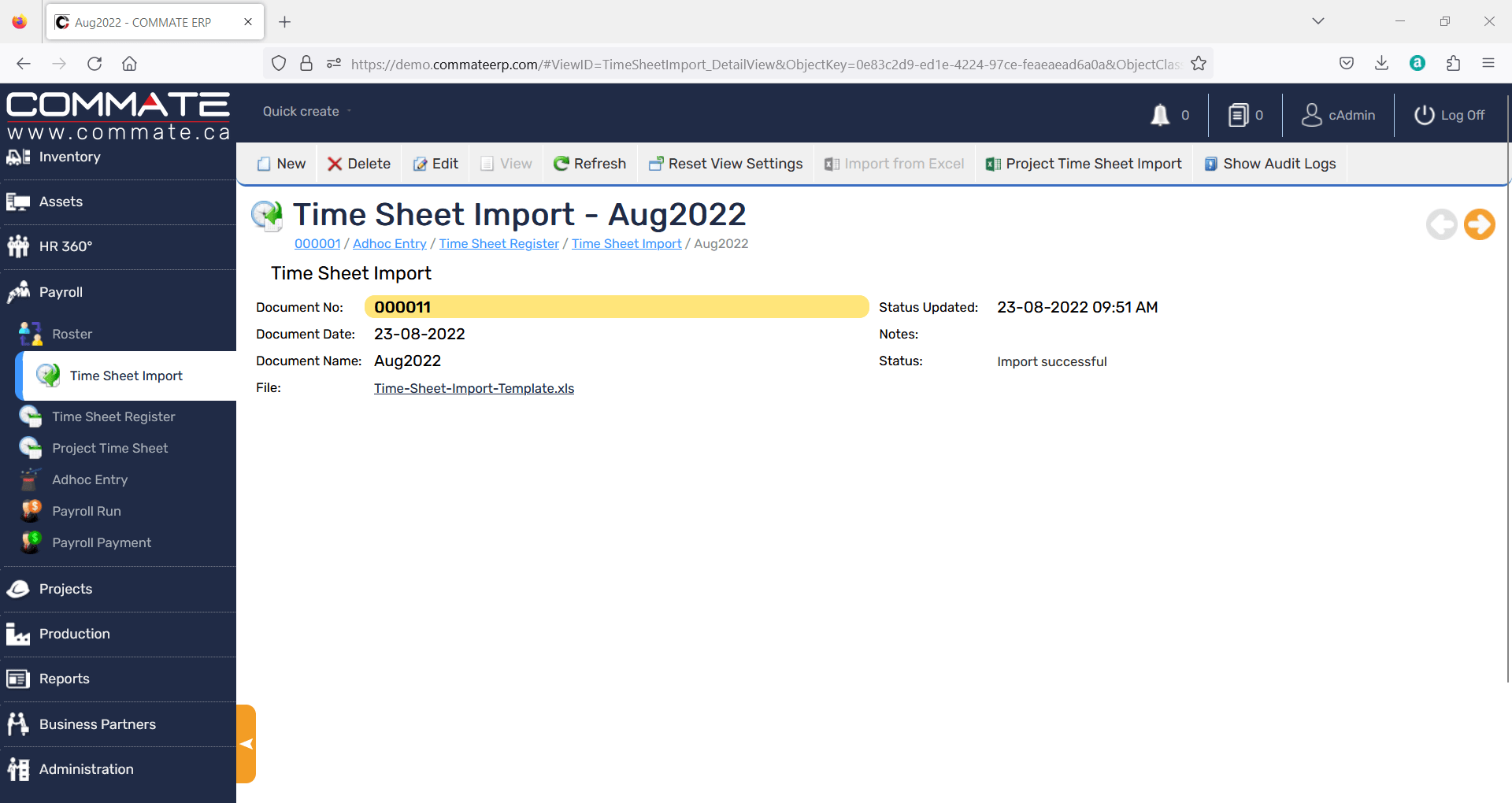 Import Data from Excel-Timesheets
It maps data to the appropriate fields in the system, allowing for accurate import of time-sheet information. It reduces the likelihood of errors during manual data entry, and it saves time and effort.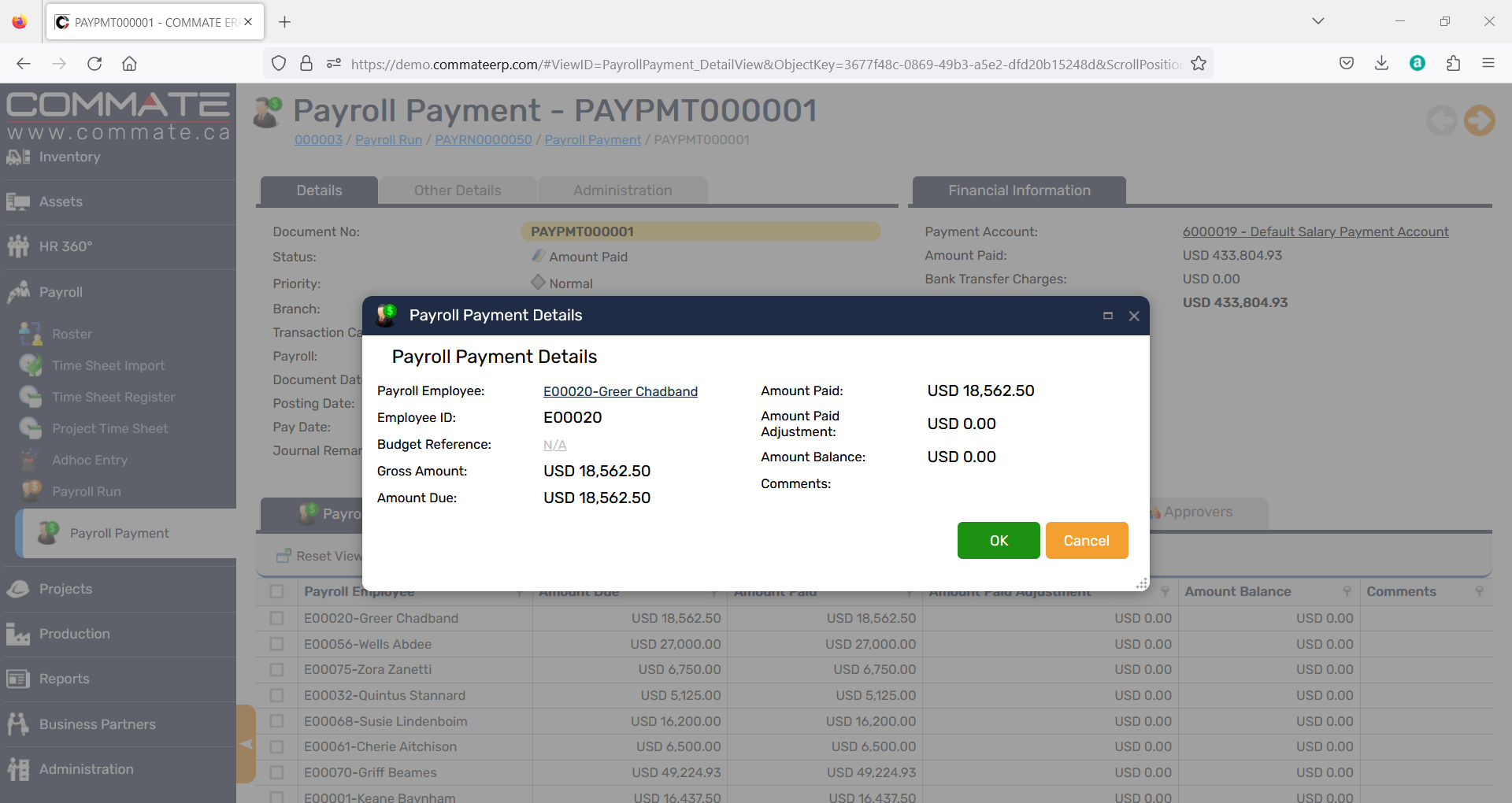 Payroll Payments
It allows organizations to quickly & securely make payroll payments to employees, either through direct bank transfers or through printed checks.It includes a feature for creating & printing pay checks, which can be customized.
Cyber secured by design
COMMATE has been designed keeping cybersecurity in mind, it strongly takes care of many type of attacks thus making it robust and resilient. We help businesses make the digital transformation a breeze and with the Cybersecurity-by-Design incorporated in COMMATE, you can securely access your business anytime, anywhere!
RESILIENT TO DDOS ATTACKS
RESILIENT TO SQL INJECTIONS
RESILIENT TO CROSS SITE SCRIPTING ATTACKS
RESLIENT TO MAN-IN-THE-MIDDLE ATTACK
RESILIENT TO REMOTE CODE EXECUTION
WE ADD VALUE TO YOUR BUSINESS
Our clients have gained efficiency, transparency, mobility and many more advantages by running their business on COMMATE. Whether you are a business owner or a manager or an employee of a company, COMMATE will help you get more than what you have been getting today.
Million Transactions Passed
Users are accessing COMMATE
Get in touch with us and we will be able to help you understand COMMATE and show how you can increase efficiency of your business operations!